Advertisement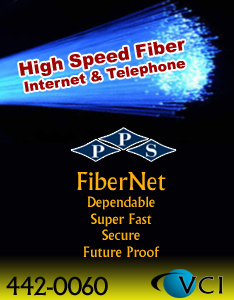 Current Weather Conditions in PADUCAH, KY - Updated Sep 18 1:05 PM

Fair
91° F
(32° C)

| | |
| --- | --- |
| Wind: | South at 3 mph |
| Pressure: | 29.96 inches |
| Humidity: | 43% |
| Dewpoint: | 66° F (18° C) |
| Notes: | Heat Index 93 |
5 Day Forecast for PADUCAH, KY - Updated Sep 18 12:04 PM
Today
Sep 18
Wed
Sep 19
Thu
Sep 20
Fri
Sep 21
Sat
Sep 22

Sunny


Sunny


Sunny


Partly Cloudy


Partly Cloudy

Precip
Temp
20%
89°F
20%
69°F
10%
91°F
00%
70°F
10%
92°F
10%
72°F
40%
88°F
60%
68°F
30%
82°F
Precip
Temp
Most Popular News Headlines

Burt Reynolds left son Quinton out of his will: report - Fox News 1 hour ago


Burt Reynolds left his niece in charge of executing his will instead of his only son.

Child struck by University of Kentucky freshman's car dies - WPSD 3 hours ago


A 4-year-old boy struck by a University of Kentucky freshman's car has died.

'Bachelorette' star Kaitlyn Bristowe suffers wardrobe malfunction at E... - Fox News 1 hour ago


"Bachelorette" star Kaitlyn Bristowe didn't have the best luck with her dress at Monday night's Emmy Awards.

'Top Chef' host Padma Lakshmi recycles dress on Emmys red carpet - Fox News 3 hours ago


Padma Lakshmi is taking a page out of Tiffany Haddish's book.

Chrissy Teigen address viral Emmys cringe-face meme: 'You guys are br... - Fox News 1 hour ago


Chrissy Teigen has never been one to shy away from expressing herself and on Monday night at the 70th annual Emmy Awards, the meme queen blessed the internet with yet another viral facial expression.
Entertainment News

Jessica Simpson debuts new baby bump after revealing she's expecting h... - Fox News NEW!


Jessica Simpson is about to be a mother three times over.

Susan Lucci, 71, stuns in unretouched swimsuit snaps, spills beach bod... - Fox News NEW!


Erica Kane is back and she's hotter than ever.

Tom Arnold, Mark Burnett's alleged altercation under review by LAPD - Fox News NEW!


The LAPD is interviewing witnesses after Tom Arnold filed a police report regarding an alleged altercation between he and Mark Burnett, Fox News learned Tuesday.

'Sex and the City' star Kristin Davis posts cast throwback photo, leav... - Fox News NEW!


To commemorate the 70th Annual Primetime Emmy Awards, actress Kristin Davis posted a throwback photo of herself with her "Sex and the City" co stars, minus one conspicuous exception.

Roseanne Barr going to Israel to avoid 'The Conners' premiere: 'I don'... - Fox News NEW!


Roseanne Barr has elaborated a bit on her previously announced plans to move to Israel as soon as "The Conners" premieres on ABC in October.
Financial News

What they're saying about the trade war at China's 'Davos' - CNN Money 4 hours ago


As the US government steps up its trade offensive, business leaders in China say that Beijing is ready to dig in for a war of attrition.

Corporate America is spending more on buybacks than anything else - CNN Money NEW!


For the first time in a decade, Corporate America is steering more money into stock buybacks than investing in the future.

Trains and planes are booming. That's good news for the economy - CNN Money 2 hours ago


The Dow Jones Transportation Average, the lesser known cousin to the Dow 30, is having a great year. That's a sign that American consumers are shopping and people are traveling for business and leisure.

Jaguar Land Rover workers on 3-day week because of Brexit and the dies... - CNN Money 3 hours ago


Jaguar Land Rover has put 1,000 workers in the UK on a three-day work week because of plummeting diesel sales and fears over Brexit.

These countries are most vulnerable to the emerging market storm - CNN Money 6 hours ago


Rising interest rates, along with trade wars, have sparked a stampede out of Turkey, Argentina and other emerging markets.
Health News

Productive interaction - Eureka Alert 13 hours ago


(University of Konstanz) 'ChemLife' research initiative at the University of Konstanz makes an quintessential contribution to study of DNA polymerases.

Father's obesity in early puberty doubles asthma-risk for future offsp... - Eureka Alert 13 hours ago


(The University of Bergen) Boys who have considerable weight gain between childhood and puberty, double the risk of having asthma as an adult, and for future offspring.

New developments in swallowing disorder research focus of internationa... - Eureka Alert 13 hours ago


(Trinity College Dublin) Over 800 delegates from 46 countries will attend the 8th annual European Society for Swallowing Disorders (ESSD) Congress taking place in Dublin next week to hear about new developments in swallowing disorder research. At the congress, international swallowing and voice experts will share their research into the prevention and management of swallowing problems, also known as dysphagia. During the weeklong event, there will be a strong emphasis on facilitating collaborations between leading scientists, clinicians and researchers in swallowing disorders.

Use of electrical brain stimulation to foster creativity has sweeping ... - Eureka Alert 13 hours ago


(Georgetown University Medical Center) In an article published in Creativity Research Journal, Georgetown researchers address neuro-ethical concerns associated with the increasing use of transcranial electrical stimulation (tES).

Hardwired for laziness? Tests show the human brain must work hard to a... - Eureka Alert 13 hours ago


(University of British Columbia) Society has encouraged people to be more physically active, yet we are actually becoming less active. This new study offers a possible explanation: Our brains may be innately attracted to sedentary behavior. Electroencephalograms showed that test subjects had to summon extra brain resources when trying to avoid physical inactivity.
Regional News

Local first responders to get new equipment thanks to homeland securit... - WPSD NEW!


Governor Matt Bevin announced Tuesday that 50 grant recipients will receive nearly $3 million under Kentucky's 2018 Homeland Security Grant Program.

Merriam-Webster adds new words that'll make English teachers cringe ... - WPSD NEW!


No need to study this month to increase your vocabulary. Merriam-Webster added 840 new words to the dictionary -- and chances are, you probably know many of them.

President Trump to visit Carolinas on Wednesday - WPSD NEW!


President Donald Trump will travel Wednesday to areas affected by Hurricane Florence in North Carolina and South Carolina.

LIVE STREAM: 218: The Race for the House – 7 Weeks to Go - WPSD NEW!


What's next for Supreme Court nominee Brett Kavanaugh? And which Senate races are heating up? NBC's Steve Kornacki takes a look at the Democrats running in states that went for Trump.

KY health officials announce flu prevention campaign - WPSD NEW!


The Focus on Flu campaign is urging people to get vaccinated on Kentucky Flu Shot Day, which is Sept. 26, or by the end of October.
Science News

Advancing Local Terahertz Oscillators to Enable Cosmic Observations - NASA NEW!


This blog post originated in the 2017 Science Mission Directorate Technology Highlights Report (33 MB PDF).Technology DevelopmentNASA is developing a new type of detector that will provide insight into the formation and structure of the universe. Many of the radiative and mechanical interactions that shape the interstellar medium of galaxies and drive galactic evolution (e.g., shock waves from stellar winds and jets, supernova explosions, etc.) are best observed in the 4.744 terahertz (THz) spectral region for the oxygen line. Observations of this spectral line have rarely been performed, however, because the 4.744-THz frequency is beyond the reach of most existing local oscillators that operate in heterodyne receivers sensitive enough to make such observations. A NASA-sponsored team at Massachusetts Institute of Technology (MIT) is working to advance technologies that will enable upcoming NASA missions to include receivers that observe this important spectral line.Heterodyne detection compares the incoming light signal with a reference light from a local oscillator (LO). Key challenges of this project are to increase the LO output power from the currently achievable level of <1 mW to 5 mW, and to increase the operating temperature from a lab-demonstrated ~10 K to ~40 K—a temperature that can be accommodated by a space-based or suborbital observatory. To achieve The large circuit board on the left is a previous ASIC design. The three rectangular segments provide three antenna inputs, supporting four 20-MHz channels, and require approximately 5 W of power. To the right is the new ASIC chip. By adding a few small components, such as connectors, it will provide three antenna inputs, with the equivalent of twelve 40-MHz channels, and require only 1 W of power. (Image Credit: Michael Shaw, GigOptics, Inc.) 12 | 2017 SMD Technology Highlights these objectives, the project team is developing local oscillators based on THz quantum-cascade lasers (QCL), which can pump a seven-element heterodyne receiver array. These local oscillators must emit single-frequency radiation with good spectral purity (narrow linewidth <1 MHz at 4.7 THz), which can only be achieved using Distributed-FeedBack (DFB) grating structures. The team investigated three different DFB structures for potential use in the receiver and selected the best option, which has a unidirectional beam pattern (it only radiates in the forward direction) with high output power levels. A picture of such a structure is shown in the figure below.The figure above shows: (a) an array of 3rd-order DFB lasers gold wire bonded to an electronic chip, (b) a photo of a fabricated array of DFB triplets, (c) scanning electron microscope image of a DFB device showing three periods, and (d) a schematic of a triplet with the corresponding radiation profile.ImpactA receiver array capable of observing the 4.744-THz frequency will provide new and unique insights into the interrelationship of stars and gas in a wide range of galactic and extragalactic environments. NASA plans to deploy receivers using this technology on the upcoming GUSTO mission (Galactic/Extragalactic Ultralong-Duration Balloon Spectroscopic Terahertz Observatory), a long-duration balloon payload targeted for launch in 2021. The technology also has potential applications for the upcoming Single Aperture Far-Infrared Observatory (SAFIR) mission, a large cryogenic space telescope envisioned as a follow-on to the Spitzer Space Telescope and the Herschel Space Observatory. In addition to astrophysics, THz QCLs will be useful in a wide range of applications in areas such as security, biochemical sensing, and biomedical imaging.Future PlansIn the near future, the team will develop flight-ready local oscillators for suborbital missions such as GUSTO. In the long term, the work will involve development of local oscillators for space-based observatories such as SAFIR, which will involve devices with even higher performance requirements.Sponsoring OrganizationSMD's Astrophysics Division sponsors this project via the SAT program by providing funding to PI Dr. Qing Hu at MIT.Read more Technology StoriesMaster Image:

Geoscientists find unexpected 'deep creep' near San Andreas, San Jaci... - Science Daily NEW!


A new analysis of thousands of very small earthquakes in the San Bernardino basin suggests that the unusual deformation of some may be due to 'deep creep' 10 km below the Earth's surface, say geoscientists. They say scientists should not use the information recorded by these small earthquakes to predict loading of the nearby San Andreas and San Jacinto faults.

Electrochemistry: Greater than the sum of its parts - Science Daily 2 hours ago


Scientists have developed a new model that merges basic electrochemical theory with theories used in different contexts, such as the study of photoelectrochemistry and semiconductor physics, to describe phenomena that occur in any electrode.

Nearly half of resident physicians report burnout - Science Daily 2 hours ago


Resident physician burnout in the US is widespread, with the highest rates concentrated in certain specialties, according to research from Mayo Clinic, OHSU and collaborators.

How birds can stay slim, even when they overeat - Science Daily 2 hours ago


Noticing that songbirds never seem to get fat despite overeating at bird feeders, environmental biologists wondered whether the amount of energy birds put into singing, fidgeting, or exercising could be adjusted in ways that regulate weight. Researchers now explore whether songbirds needn't worry about their calorie counts because they can control the way their bodies use energy.
Sports News

Fght day: Stoliarenko vs Allen | THE ULTIMATE FIGHTER - FOX Sports NEW!


Take a look inside the locker rooms of Stoliarenko and Allen ahead of their Ultimate Fighter clash.

Get to know Marciea Allen | THE ULTIMATE FIGHTER - FOX Sports NEW!


Marciea Allen explains her road to the Octagon.

Get to know Julija Stoliarenko | THE ULTIMATE FIGHTER - FOX Sports NEW!


Stoliarenko explains her road to the Octagon.

Colin Cowherd speculates about the cause of the tension in Pittsburgh - FOX Sports NEW!


Colin Cowherd talks NFL on the show today. Hear what he had to say about coach Mike Tomlin and the Pittsburgh Steelers.

Canceled Southern Miss-App State game won't be rescheduled - FOX Sports NEW!


The Southern Mississippi-Appalachian State game canceled due to Hurricane Florence won't be rescheduled
Technology News

Anker's popular Roav Dash Cam C2 is a few dollars away from an all-tim... - PC World 4 hours ago


Dash cams come in all shapes and sizes, but they're a must-have gadget you want to keep a close eye on the road ahead of you. Today you can get a popular one on the cheap: Anker's Roav Dash Cam C2 is $47.59, down from a list price of $120Remove non-product link and very close to an all-time low.To read this article in full, please click here

The Bard's Tale IV review impressions: An enthralling adventure hobble... - PC World 4 hours ago


The fate of the world is at stake, and I haven't even made it out of the starting city. The Bard's Tale IV seems long, to say the least—I'm ten hours in as I write this, and I feel like I just finished the prologue. Suffice it to say, we're not slapping a score on this one yet.And perhaps that's a good thing, because The Bard's Tale IV ($35 on Humble) is a fascinating game that desperately needs polishing up.A looming high-resolution shadowLet's just deal with performance first, because it really is abysmal. Listen, I'm running a PC with an overclocked i7-5820K and an Nvidia GeForce GTX 1080 Ti. It is absolute overkill for even the most cutting-edge games, and The Bard's Tale IV isn't one of them. Art direction is strong, but you wouldn't look at it and go "Wow, what a technical feat." Indeed, the recommended specs on the Steam page are a fairly reasonable i5-4590 and a GTX 970.To read this article in full, please click here

Newegg is selling an 8GB AMD Radeon RX 580 for less than $200—and yo... - PC World 6 hours ago


You know it's a great day when you can get a solid entry-level graphics card and three free games for under $200. That day is today. Newegg has an 8GB MSI Radeon RX 580 for $190Remove non-product link after a $30 mail-in rebate, and this card is eligible for AMD's Assassin's Creed: Odyssey free game bundle.To read this article in full, please click here

Withings is back with the Steel HR Sport, but don't call it an Apple W... - PC World 6 hours ago


Update 9/18/18: This article has been updated with comments from Wtithings CEO Eric Carreel.Withings couldn't have picked a more opportune time to make its return. With the Apple Watch Series 4 set to release in just a few days, interest in wrist wearables couldn't be higher, and to celebrate its re-arrival, Withings is launching a new Sport version of its popular Steel HR wearable.And whether it was good planning or a happy coincidence, CEO Eric Carreel couldn't be happier that Withings chose this week. "With the relaunch of Withings, we are as enthusiastic as ever to deliver on our original mission to help people better manage healthy lifestyles. So the new Apple Watch and Apple's new focus on health is great news for us."To read this article in full, please click here

Vizio Home Theater Sound System with Dolby Atmos review: This speaker ... - PC World 8 hours ago


This soundbar features immersive audio for movies, Chromecast for multi-room audio, and Google Assistant support for voice control.
US News

Ex-Louisiana cadet accused of blackmailing former Army coworker with l... - Fox News NEW!


A former Louisiana State Police Department cadet was arrested after he tried to blackmail a former Army coworker by forwarding lewd photographs to the victim's employer, police said.

Florence's water, not winds, will be the long-term problem - Fox News NEW!


Like Hurricanes Harvey and Katrina before it, most of Hurricane Florence's damage will not be from the wind but the water.

UC-Berkeley police were told not to use student restrooms during Milo ... - Fox News NEW!


A University of California Berkeley Police Department employee said officers endured "dehumanizing and bullying behavior" when they were told not to use public restrooms because their presence was "upsetting" students.

Georgia woman arrested for selling marijuana edibles at church event, ... - Fox News NEW!


Two Georgia women were arrested last week after officials found one of them selling marijuana edibles at a local church event, the Chatham-Savannah Counter Narcotics Team said in a Monday statement.

Mom jailed after she and infant found riding with teen accused of driv... - Fox News NEW!


A young Wisconsin mother was jailed after she and her 5-month-old baby were found in a car driven by a drunken 15-year-old, police said.
World News

Venezuelan opposition leader laments "genocide" in his count... - Fox News NEW!


The people of Venezuela are the victims of genocide and first- narco-dictatorship of the 21st century, claims prominent opposition leader and former political prisoner, Antonio Ledezma.

Top German spy ousted after clash with Merkel over migrants - Fox News NEW!


The head of Germany's domestic intelligence agency lost his job Tuesday after his remarks downplaying anti-migrant violence became a battleground between Chancellor Angela Merkel and her conservative critics.

Intl court opens preliminary probe into Rohingya expulsions - Fox News NEW!


The International Criminal Court's chief prosecutor announced Tuesday that she is launching a preliminary investigation into deportations of hundreds of thousands of Rohingya Muslims from Myanmar into Bangladesh.

The Latest: UN Syria envoy says Idlib deal 'very good news' - Fox News NEW!


The Latest on development in Syria(all times local): 7:55 p.m.

Amnesty calls Egypt an 'open-air prison' for critics - Fox News NEW!


Egypt's crackdown on freedom of expression under the rule of general-turned-president Abdel-Fattah el-Sissi has reached "alarming" and "unprecedented" levels, Amnesty International said Tuesday, calling for the unconditional release of Egyptians jailed for peacefully expressing their views.