Advertisement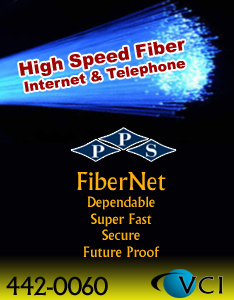 Current Weather Conditions in PADUCAH, KY - Updated May 19 4:05 PM

Partly Sunny
79° F
(26° C)

| | |
| --- | --- |
| Wind: | Southwest at 12 mph |
| Pressure: | 29.82 inches (steady) |
| Humidity: | 66% |
| Dewpoint: | 67° F (19° C) |
| Notes: | |
5 Day Forecast for PADUCAH, KY - Updated May 19 3:04 PM
Today
May 19
Mon
May 20
Tue
May 21
Wed
May 22
Thu
May 23
Tstrms

Sunny

Ptcldy

Ptcldy

Sunny

Precip
Temp
80%
80°F
50%
59°F
10%
76°F
00%
58°F
20%
83°F
20%
68°F
40%
85°F
30%
69°F
00%
89°F
Precip
Temp
Most Popular News Headlines

Second welfare check in two days leads to drug arrest in McCracken Cou... - WPSD 1 hour ago


A woman under the influence parked her car, with drugs inside, at a gas station and passed out behind the wheel.

FATAL COLLISION: 20-year-old male dead in a one car accident - WPSD NEW!


A fatal collision happened on US 68 near Energy Lake Road early on Sunday morning.

One-year-old left in hot car outside of TJ Maxx - WPSD NEW!


A young child was removed from a hot car outside of TJ Maxx late last night.

Army sergeant battles HOA over American flag display - Fox News 2 hours ago


A Texas homeowners association this week warned a Fort Hood soldier of a fine if he didn't take down his American flag, according to a report.

Former Disney employee arrested for stealing $14G in costumes and prop... - Fox 1 hour ago


Orlando police arrested a former Walt Disney World employee they say stole $14,000 worth of costumes and props from Magic Kingdom and Epcot.
Entertainment News

'Game of Thrones' stars Maisie Williams, Sophie Turner, Emilia Clarke ... - Fox NEW!


The stars of HBO's "Game of Thrones" recalled the sobfest that occurred on the last day of filming the series.

Leslie Jones rips Alabama abortion law on 'SNL': 'You can't tell me wh... - Fox NEW!


On the heels of the Alabama state Senate passing US' most restrictive abortion legislation, "Saturday Night Live" tackled the topic twice during its Season 44 finale.

'Game of Thrones' star Emilia Clarke bids sweet farewell to Daenerys T... - Fox NEW!


Emilia Clarke posted a heartfelt message to "Game of Thrones" fans, cast and crew ahead of the HBO sensation's series finale on Sunday.

'John Wick' defeats 'Avengers: Endgame' for top spot at the box office... - Fox NEW!


The box office has a new king and his name is John Wick. The third installment of the hyper violent Keanu Reeves franchise has taken the top spot at the North American box office and ended the three-week reign of "Avengers: Endgame."

Who will survive? Betting series begins again for final 'Game of Thron... - Fox NEW!


'Game of Thrones' fans wanting to try their luck are flooding to betting sites to clock in their guesses on who will live, who will die and who will take the Iron Throne in the last ever episode of the popular series.   
Financial News

Premarket: 7 things to know before the bell - CNN 11 hours ago


Read full story for latest details.

Why it's time for investors to go on defense - CNN 15 hours ago


Howard Marks, co-chairman of Oaktree Capital, explains why investors should start treading lightly.

Barnes & Noble stock soars 20% as it explores a sale - CNN NEW!


Barnes & Noble jumped more than 20% after it said it would review a sale of the troubled company.

Aston Martin falls 5% in London IPO - CNN 4 hours ago


Aston Martin is joining the ranks of listed automakers with an IPO that values the British company at more than $5 billion.

Honda teams up with GM on self-driving cars - CNN 6 hours ago


Read full story for latest details.
Health News

Big data reveals hidden subtypes of sepsis - Eureka Alert 16 hours ago


(University of Pittsburgh) Much like cancer, sepsis isn't simply one condition, but rather many conditions with varying clinical characteristics that could benefit from different treatments, according to the results of a University of Pittsburgh School of Medicine study involving more than 100,000 patients. These findings, announced today in JAMA, could explain why several recent clinical trials of treatments for sepsis, the number one killer of hospitalized patients, have failed.

Walking and strength training may decrease the risk of dying from live... - Eureka Alert 16 hours ago


(Digestive Disease Week) Physical activity, including walking and muscle-strengthening activities, were associated with significantly reduced risk of cirrhosis-related death, according to research presented at Digestive Disease Week® (DDW) 2019. Chronic liver disease is increasing, partly due to the obesity epidemic, and currently there are no guidelines for the optimal type of exercise for the prevention of cirrhosis-related mortality.

Sedation and controlled paralysis do not improve survival of ICU patie... - Eureka Alert 16 hours ago


(University of Pittsburgh) Reversibly paralyzing and heavily sedating hospitalized patients with severe breathing problems do not improve outcomes in most cases, according to a clinical trial conducted at dozens of North American hospitals. The trial -- which was stopped early due to futility -- settles a long-standing debate in the critical care medicine community.

Researchers document impact of coffee on bowels - Eureka Alert 16 hours ago


(Digestive Disease Week) Coffee drinkers know that coffee helps keep the bowels moving, but researchers in Texas are trying to find out exactly why this is true, and it doesn't seem to be about the caffeine, according to a study presented at Digestive Disease Week® (DDW) 2019. Researchers, feeding rats coffee and also mixing it with gut bacteria in petri dishes, found that coffee suppressed bacteria and increased muscle motility, regardless of caffeine content.

Many with mild asthma, low sputum eosinophils respond equally well to ... - Eureka Alert 16 hours ago


(NIH/National Heart, Lung and Blood Institute) A study of nearly 300 patients with mild persistent asthma found that inhaled steroids -- long considered the gold standard for asthma treatment -- were no more effective than placebo in nearly three-fourths of the study patients, all over age 12. Inhaled steroids were better than placebo for a subset of the patients who had high levels of a particular type of inflammatory cells, called eosinophils, in their sputum, but they represented about a fourth of patients enrolled in the trial.
Regional News

Chicago public health department confirms measles case - WPSD NEW!


Chicago health officials say they've confirmed a measles case and are working to contact those who may have been exposed to the infection.

Marion Illinois celebrates Memorial Day with a centennial ceremony for... - WPSD NEW!


Goddard Chapel was donated to Marion V.F.W. Post 1301 on Memorial Day weekend in 1919.

Marion Illinois set to celebrate Memorial Day with a centennial ceremo... - WPSD NEW!


Goddard Chapel was donated to Marion V.F.W. Post 1301 on Memorial Day weekend in 1919.

Graduation speaker pledges to pay class of 2019 student debt - WPSD NEW!


A billionaire technology investor and philanthropist says he will provide grants to wipe out the student debt of the entire graduating class at Morehouse College - an estimated $40 million.

Engineer like an Egyptian at the Student Steel Bridge Competition - WPSD NEW!


Southern Illinois University Carbondale will be competing with and hosting 400 college students for the 2019 Student Steel Bridge Competition (SSBC) National Finals.
Science News

Growth in life expectancy in Australia slows - Science Daily 4 hours ago


After 20 years of rapid increases in life expectancy at birth, the rate of growth in Australia is now falling behind most other high-income nations, meaning better control of health risk factors such as obesity will be needed if further life expectancy increases are to be achieved, research shows.

Electric field-based dressing helps heal wound infections - Science Daily NEW!


Researchers have found a way to charge up the fight against bacterial infections using electricity. Scientists have developed a dressing that uses an electric field to disrupt biofilm infection in wounds.

Clinical trial improves treatment of genetic rickets - Science Daily NEW!


A new study shows a drug to alleviate symptoms of a rare musculoskeletal condition is significantly more effective than conventional therapies.

Finding the 'Goldilocks' level of enthusiasm for business pitches - Science Daily NEW!


Researchers found how long an entrepreneur displays the highest level of excitement during a pitch also plays a major role in predicting success in receiving funding.

Nanoscale sculpturing leads to unusual packing of nanocubes - Science Daily NEW!


Scientists found that cubic nanoparticles surrounded by thick DNA shells pack in a never-before-seen 'zigzag' pattern.
Sports News

Chavis homers, Red Sox snap Astros' 10-game win streak - FOX Sports NEW!


Chavis homers, Red Sox snap Astros' 10-game win streak

Reds fall to Dodgers 8-3 - FOX Sports NEW!


Ryu extends scoreless streak to 31 innings as Dodgers roll

Rays blast 3 HRs but fall apart in 6th, relinquish 1st place in AL Eas... - FOX Sports NEW!


The Tampa Bay Rays got home runs from Kevin Kiermaier, Willy Adames and Brandon Lowe, but the came up short against the New York Yankees on Sunday.

2019 U.S. Senior Women's Open: Round 4 Highlights - FOX Sports NEW!



Harper, Realmuto power Phillies past Rockies 7-5 for sweep - FOX Sports NEW!


Harper, Realmuto power Phillies past Rockies 7-5 for sweep
Technology News

These WD 10TB My Book and 4TB My Passport deals are so insane we thoug... - PC World 12 hours ago


Even if you don't need any more storage for your PC right now, you might want to consider grabbing one of these Western Digital Amazon deals, since we don't know how long they will last. Today Amazon is selling WD 10TB My Book Desktop External Hard Drive for $80Remove non-product link, 73 percent off its list price and the 4TB My Passport drive for $55Remove non-product link, 65 percent off and far below the previous low price of $90.To read this article in full, please click here

This week in games: World of Warcraft Classic enters beta, another ne... - PC World 4 hours ago


Okay, making the E3 schedule and...wait, Netflix? Really? Netflix is at E3 this year?That news, plus Ubisoft delays one game and jokes about another, a second Vampire: The Masquerade game is announced, World of Warcraft Classic opens beta signups, Metro details its two expansions, and KFC gets put in its place by Respawn. Sigh.This is gaming news for May 13 to 17.Ski FreeIt's basically summer, which makes this timing a bit funny—like buying a winter coat on-sale at the end of the season—but if you're longing for the slopes and need something to tide you over until next fall, Steep is currently free through Uplay. That's Ubisoft's ski/snowboard/wingsuit/paraglide simulator, if you need a refresher. Released in late 2016, I played it for an hour or two back then and found it a bit stiff, but it's hard to fault free. You can nab your copy here, anytime before May 21.To read this article in full, please click here

A Plague Tale: Innocence review: A grisly, story-driven journey throug... - PC World 7 hours ago


France, 1348. Times are grim. The Black Plague has arrived—as have the Hundred Years' War and the Inquisition. Within a decade, at least a third of the population will die. Some estimates place that number as high as two-thirds.It feels closer to the latter in A Plague Tale: Innocence. There's no end to the bodies—left to rot in the streets, abandoned to houses marked with a chalked "X," piled high on foggy battlefields amid the trebuchets and wagons. And where there are bodies, worse is sure to follow."Des rats." Even with the silent "T," the French is unmistakable: Rats. Rivers of them, black fur dotted with gleaming red eyes, waiting on the edges of the light. Hungry.To read this article in full, please click here

Get your kids started on JavaScript with 50% off a Bitsbox coding subs... - PC World 8 hours ago


Your kids may be gearing up for summer vacation, but that doesn't mean they have to stop learning. Just in time for the long break, Amazon has slashed the price of its Bitsbox coding subscription box for kids, bringing the first month's box down to $15Remove non-product link from a normal price of $30.To read this article in full, please click here

Minecraft Earth busts out of the box as a Pokemon Go-inspired mobile A... - PC World 9 hours ago


If you've ever wished your Pokemon Go had a little less Pikachu and a little more Creeper, Microsoft has a game for you. Headed to mobile phones this summer as a limited beta, Minecraft Earth will blend the power of augmented reality with the mobs and skins of Minecraft to create a whole new world to build and explore. In an interview with the Verge, game director Torfi Olafsson said Minecraft Earth is an "adaptation" of the popular sandbox game rather than a straight port. However, the game is built on the same Bedrock engine, so it brings over many of the same elements, along with some new ones. "We have tried to stay very true to the kind of core design pillars of Minecraft," Olafsson said, "and we've worked with the design team in Stockholm to make sure that the spirit of the game is carried through."To read this article in full, please click here
US News

What to know about Robert F. Smith, the man paying off Morehouse grads... - CNN NEW!


Robert F. Smith lifted a huge burden off the graduating class of Morehouse College when he announced during his commencement speech that he would pay off the student loan debt of more than 300 students.

Rural America feels the sting of Trump's trade war - CNN NEW!


President Donald Trump's trade war with China is biting rural America.

Florida couple left veteran, 82, suicidal after emptying his bank acco... - Fox News NEW!


A Florida woman and her boyfriend were arrested last week for scamming an 82-year-old veteran out of his life savings to fuel their drug habit after the man told a crisis line he wanted to kill himself over his empty bank account, authorities said.

What will happen on the 'Game of Thrones' finale? We weigh in - CNN NEW!


After eight years the world is finally about to find out how "Game of Thrones" ends. We know some characters will die. There will probably be dragon fire. A lot of us won't be happy with the outcome.

Trump tells anti-abortion activists to stay united for 2020 - Fox News NEW!


With Alabama's restrictive new abortion law stirring divisions on the right, President Donald Trump implored anti-abortion activists to stay united heading into the 2020 election even as he laid out where his personal views differ from the legislation.
World News

UAE energy minister hints at support for oil production cuts - Fox News NEW!


The United Arab Emirates' energy minister says he does not think relaxing the oil production cuts in place is the right measure.

4 Americans, 1 Canadian die in small plane crash in Honduras - Fox News NEW!


Four Americans and a Canadian pilot were killed when a small plane went down off the coast of Roatan island in Honduras, officials said Sunday.

Rocket attack hits near US Embassy in Baghdad's Green Zone - Fox News NEW!


A rocket crashed Sunday night in the Iraqi capital's heavily fortified Green Zone, landing less than a mile from the sprawling U.S. Embassy, an Iraqi military spokesman said.

Baghdad's Green Zone targeted in rocket attack, no casualties reported... - Fox News NEW!


A large explosion was heard in central Baghdad on Sunday night after an apparent rocket attack on the Iraqi capital's heavily fortified Green Zone but no casualties were reported, according to officials.

Pope pays tribute to journalists killed in the line of duty, says pres... - Fox News NEW!


Pope Francis honored journalists killed in the line of duty, saying that press freedom is a strong indicator of a country's overall health. 



e-Tel, LLC
607 Broadway Paducah, KY 42001
270-442-0060 / 800-755-1239
© 1995 - 2019 e-tel, LLC. All Rights Reserved.