Advertisement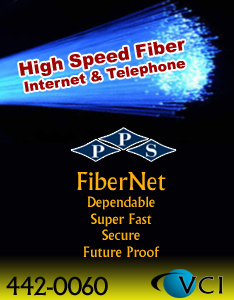 Current Weather Conditions in PADUCAH, KY - Updated Jul 27 1:05 AM

Clear
73° F
(22° C)

| | |
| --- | --- |
| Wind: | Calm |
| Pressure: | 30.00 inches |
| Humidity: | 90% |
| Dewpoint: | 70° F (21° C) |
| Notes: | |
5 Day Forecast for PADUCAH, KY - Updated Jul 27 12:04 AM
Tue
Jul 27
Wed
Jul 28
Thu
Jul 29
Fri
Jul 30
Sat
Jul 31
Sunny

Sunny

Sunny

Ptcldy

Ptcldy

Precip
Temp
MM%
92°F
00%
71°F
00%
94°F
00%
73°F
00%
95°F
10%
75°F
30%
91°F
30%
70°F
20%
89°F
Precip
Temp
Most Popular News Headlines

'We are now in crisis mode': Mayor of Florida county home to Disney Wo... - CNN 4 hours ago


The mayor of the Florida county that's home to Disney World and Universal Studios is sounding the alarm on a spike of Covid-19 cases in the area, saying the county is now in "crisis mode" as it grapples with its worsening infection rate.

MarketWatch First Take: Elon Musk says he is done with regular earning... - Market Watch 4 hours ago


Fewer microphones for Musk should mean fewer chances to lay potential landmines in Tesla's path.

Some seeking out a second dose after getting J&J vaccine - CNN 6 hours ago


Jason Gallagher, an infectious disease pharmacist in Philadelphia had gotten the Johnson & Johnson Covid-19 vaccine through a clinical trial in November, but this summer he didn't like the direction Covid-19 cases were taking due to variants.

Kansas City Chiefs plan to keep nickname but retire mascot 'Warpaint' - CNN 3 hours ago


The NFL's Kansas City Chiefs won't be changing the team's nickname anytime soon, but are retiring their horse mascot named "Warpaint," according to organization president, Mark Donovan.

Roman Reigns shifts his focus to Finn Bálor this Friday - FOX Sports 5 hours ago


Roman Reigns shifts his focus to Finn Bálor this Friday



e-Tel, LLC
1515 Broadway Paducah, KY 42001
270-442-0060 / 800-755-1239
© 1995 - 2021 e-tel, LLC. All Rights Reserved.