Advertisement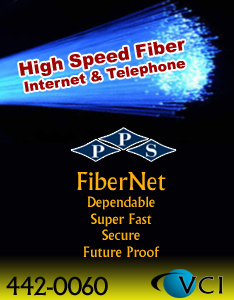 Current Weather Conditions in PADUCAH, KY - Updated Apr 18 4:05 PM

Light Rain
65° F
(18° C)

| | |
| --- | --- |
| Wind: | Southwest at 5 mph |
| Pressure: | 29.65 inches (steady) |
| Humidity: | 87% |
| Dewpoint: | 61° F (16° C) |
| Notes: | |
5 Day Forecast for PADUCAH, KY - Updated Apr 18 3:04 PM
Today
Apr 18
Fri
Apr 19
Sat
Apr 20
Sun
Apr 21
Mon
Apr 22
Tstrms

Shwrs

Ptcldy

Sunny

Ptcldy

Precip
Temp
90%
71°F
100%
46°F
70%
50°F
70%
40°F
30%
63°F
00%
46°F
00%
76°F
00%
58°F
00%
78°F
Precip
Temp
Most Popular News Headlines

President Trump issues disaster declaration for 57 counties in Kentuck... - WPSD 3 hours ago


The declaration means the state can use federal funds to recover from flooding in February and March.

Jessica Simpson swoons over 'hot dad' Eric Johnson holding newborn... - Fox News 2 hours ago


Jessica Simpson took to Instagram Wednesday to share a photo of her husband and former NFL player Eric Johnson holding their newborn daughter.

H&M announces opening date at Kentucky Oaks Mall - WPSD 1 hour ago


This is one of several new stores opening up in the mall.

MSNBC's Joe Scarborough slams 'political hack' William Barr, says hi... - Fox News 2 hours ago


MSNBC's Joe Scarborough declared Attorney General William Barr's reputation has been "sullied" just hours before he even gave the press conference on the Robert Mueller report, saying it's time to rethink the process how attorney generals are picked.

Mueller report: Russia has 'more important things' to worry about, Put... - Fox News NEW!


Hours before Special Counsel Robert Mueller's report was released, concluding that there was no collusion between the 2016 Trump campaign and Russia, Vladimir Putin's official spokesman said the Kremlin had more important things to worry about.
Entertainment News

National Enquirer to be sold to Hudson News mogul, parent company says... - Fox News NEW!


The National Enquirer tabloid is being sold to James Cohen, its parent company announced Thursday.

MSNBC's Brian Williams likens 'Baghdad Bill Barr' to Iraqi propagandis... - Fox News NEW!


MSNBC host Brian Williams derided Attorney General William Barr after his press conference on Thursday, suggesting that it would be logical for headline writers to compare Barr to an infamous propagandist for Saddam Hussein during the Iraq War.

Kristin Cavallari says her storyline 'wasn't real' on 'The Hills' - Fox News NEW!


Kristin Cavallari is spilling the reali-tea.

Hailey Baldwin gushes about Justin Bieber in Instagram post: 'You ma... - Fox News NEW!


Model Hailey Baldwin took to Instagram Wednesday to convey her love for her husband singer and songwriter Justin Bieber.

Kendall Jenner explains why she didn't 'fit in' with her sisters... - Fox News NEW!


Supermodel Kendall Jenner revealed this week she didn't always feel as though she "fit in" with her family.
Financial News

Commuter Consumer - Washington Post NEW!


The daily ride has given rise to audio books, the travel mug and a 7-Eleven Inc. trademark, Dashboard Dining. The national motto has become grab and go, and legions of businesses work feverishly to fill a near-sacred space: the cup holder.

MCI Calls Qwest's Bid 'Superior' to Verizon's - Washington Post NEW!


MCI Inc.'s board of directors embraced a cash-rich offer from Qwest Communications International Inc. after months of saying the company was a financially weaker and strategically less desirable merger partner than Verizon Communications Inc.-The Washington Post

'Death Tax' Divide - Washington Post NEW!


With the House having again approved permanent repeal of the estate tax, the issue now moves to the Senate, where, although Republicans are in the majority, enthusiasm for wiping out what conservatives like to call the "death tax" is considerably more muted.

Investor Beware: The Con Is On - Washington Post NEW!


It's the season to scam. I think I've used the phrase "low-life bum" more than I care to as I've read story after story this past year of investors being ripped off in new and old scams.
Health News

New CRISPR tool executes multiple edits simultaneously, leading to uni... - Eureka Alert 16 hours ago


(Burness) Scientists at Christiana Care Health System's Gene Editing Institute and NovellusDx, an Israeli biotechnology company, have deployed a breakthrough CRISPR gene-editing tool to successfully engineer multiple edits simultaneously to fragments of DNA extracted from a human cell, according to a new study published today in The CRISPR Journal. The tool can rapidly reproduce, in a human DNA sample, the unique and complex genetic features of an individual patient's cancer tumor.

A mother lode of protection - Eureka Alert 16 hours ago


(Harvard Medical School) Now research conducted in mice offers new hope that neonatal herpes infections might eventually be avoidable by stimulating an immune response in mothers.

Late dinner and no breakfast is a killer combination - Eureka Alert 16 hours ago


(European Society of Cardiology) People who skip breakfast and eat dinner near bedtime have worse outcomes after a heart attack. That's the finding of research published today in the European Journal of Preventive Cardiology, a journal of the European Society of Cardiology (ESC).

Pig experiment raises ethical questions around brain damage - Eureka Alert 16 hours ago


(Case Western Reserve University) The brain is more resilient than previously thought. In a groundbreaking experiment published in this week's issue of Nature, neuroscientists created an artificial circulation system that successfully restored some functions and structures in pig brains. The result challenges the notion that mammalian brains are fully and irreversibly damaged by a lack of oxygen.

Preschoolers with chronic constipation tend to be picky eaters - Eureka Alert 16 hours ago


(Ann & Robert H. Lurie Children's Hospital of Chicago) In the first study of its kind in the US, researchers found that normally developing preschool children with chronic constipation have underlying sensory issues that contribute to their difficulties with toileting behaviors. These children are often picky eaters who might be overly sensitive to food textures, tastes, or odors. They also might have an exaggerated response to noises, bright lights, or other sensory stimuli. Findings were published in the Journal of Pediatrics.
Regional News

Comcast and T-Mobile just rolled out a new anti-robocall tool. But it ... - WPSD NEW!


There's some good news and bad news about those pesky robocalls.

Full text of Mueller's questions and Trump's answers - WPSD NEW!


Robert Mueller's 448-page investigative report into allegations of Russian interference in the 2016 presidential election includes 23 unredacted pages of Mueller's written questions and Donald Trump's written responses

Local airport employees take part in bomb squad training - WPSD NEW!


The Paducah Bomb Squad, working with Homeland Security and the TSA, held an explosive demonstration Wednesday for some employees from Barkley Regional Airport.

Emily Roark and Teris Swanson – Bryant Law Center 4/18/19 - WPSD NEW!


Emily Roark and Teris Swanson - Bryant Law Center 4/18/19

Short-circuit 'likely caused' Notre Dame fire - WPSD NEW!


Paris police investigators think an electrical short-circuit most likely caused the fire at Notre Dame Cathedral.
Science News

A Chip Off the Old Block - NASA NEW!


Living 3D versions of human organs called Tissue Chips are being sent to the International Space Station to be studied in microgravity.Read this storyVideo Links: A Chip off the Old Block - mp4YouTubeVimeo

Paying It Forward: 5 Questions with Africa Flores - NASA NEW!


A natural curiosity about our home planet is often the greatest driver of scientists who use Earth observations to better understand the Earth's land, water, and ecosystems—this is one of their stories.An avid reader and fervent cook, Africa Flores leads the Land Cover & Land Use Change Thematic Service Area for NASA's SERVIR Science Coordination Office. From a young age, Africa had a passion for learning about the world around her—a passion she now shares with her two-year-old daughter, Adriana. Part of that innate curiosity means viewing the world around her from a different perspective."Satellite-derived observations, such as those provided by NASA and other agencies, are key to mapping and monitoring changes on the Earth's surface," Africa says. "There is a common saying, 'We cannot manage what we cannot measure.'"Read on to learn how Africa's upbringing inspired her path to NASA and her advice to young women looking to follow in her footsteps someday.(Guatemala highlands vista trail)1. Where did you grow up?I was born in Retalhuleu, Guatemala—Reu, for short. It is located in the southwest of the country, on the Pacific Coast, and is primarily an agricultural area. However, you could drive 45 minutes away and be in a completely different ecosystem. In fact, from my home in Reu I could see volcanoes. One active volcano called Santiaguito I saw smoking many times. As a country, Guatemala contains some of the most beautiful landscapes you will ever see. Believe me, there are no pictures or words eloquent enough to describe it. I think my childhood experiences had an impact on what I decided to study later in college. Seeing the biodiversity and natural richness of my country made me want to study something that could help me understand and manage those resources better.2. How did you get involved with the NASA/USAID SERVIR program?After college, I started working in Geographic Information Systems (GIS) at the National Council for Protected Areas in Guatemala. While at the Council, I helped collect and analyze data for environmental purposes and I worked closely with the Ministry of Environment and Natural Resources. The Environmental Ministries happened to be one of the main stakeholders of the SERVIR hub in Mesoamerica, and through my connection with the Ministry, I was introduced to the SERVIR team and joined them in Panama in 2008. After the Mesoamerica hub ceased operations, I began my work with the SERVIR hub in Eastern and Southern Africa, where I worked on a variety of projects, including land cover, water quality, frost mapping, and vulnerability mapping. I think what stands out the most to me was the experience of working with colleagues from another continent who had very similar environmental issues to those found in Latin America. I remember one project in particular where I had the incredible opportunity to advise Susan Malaso from Kenya—it was a very rewarding experience. Her work on frost mapping has become the backbone of the service that SERVIR Eastern and Southern Africa operates in Kenya.3. Speaking of Africa, how did a young girl born in Guatemala end up named Africa?My dad had already picked out my name even before I was born! He knew that when he had a daughter her name would be Africa Ixmucane. Africa because humanity comes from Africa, and Ixmucane, after a Mayan God who helped create humanity out of maize. He liked those two analogies together as a name for his future daughter.(Agua volcano sunset, Guatemala)4. What words of advice would you give a young girl growing up in Latin America who wants to follow in your footsteps?"Don't give up." I would not be where I am today if I had succumbed to the many obstacles I faced due to my position, in terms of my gender and economic situation. My achievements were questioned and my drive for becoming a professional was mocked. People would even laugh at my clothes—the only ones I had. I would remind myself that my future was at stake, and Earth science was my chance to break the cycle of economic dependence that women are subjected to in developing nations like Guatemala. With the loving support and guidance of my mom, in particular, as well as my dad and two brothers, I was able to overcome these obstacles.5. Soon you'll be helping citizens in South America conserve and better manage their natural resources as the SERVIR-Amazonia Regional Science Coordination Lead. Are you excited to be closer to home?I'm extremely happy to return to my roots and work in Latin America again. We will focus on the Amazonia region, with the main emphasis in Colombia, Peru and Brazil. I think there will be a lot of cross-collaboration with the other SERVIR hubs, and I plan to apply what I have learned over the years to collaboratively solve the environmental issues that threaten the sustainability of the world's largest tropical rainforest.On a more personal level, it means that I will be able to go back to the region that gave me the opportunity to become a professional. I feel it's my responsibility to pay it forward wherever I work.Read more Making Space for Earth blog postsMaster Image:

Data mining digs up hidden clues to major California earthquake trigge... - Science Daily 2 hours ago


A powerful computational study of southern California seismic records has revealed detailed information about a plethora of previously undetected small earthquakes, giving a more precise picture about stress in the earth's crust.

Fish under threat release chemicals to warn others of danger - Science Daily 2 hours ago


Fish warn each other about danger by releasing chemicals into the water as a signal, research has found.

Brain's imperfect execution of mathematically optimal perception - Science Daily 2 hours ago


Human perception is based on mathematically optimal principles, but the brain implements those principles imperfectly, suggests new research.
Sports News

Kentucky signs Keion Brooks, graduate transfer Nate Sestina - FOX Sports NEW!


Kentucky has signed forward Keion Brooks to a national letter of intent after adding former Bucknell forward Nate Sestina as a graduate transfer

Barkley focusing on getting better, not Beckham trade, draft - FOX Sports NEW!


With a week to go before the NFL draft, Saquon Barkley hasn't gotten a lot of calls from the top prospects wanting to know what to expect next week

Lightning GM Julien BriseBois disappointed, still confident in coach C... - FOX Sports NEW!


Tampa Bay general manager Julien BriseBois talks about the Lightning's quick postseason exit and his confidence in coach Jon Cooper.

Flyers turn to winner Vigneault to snap championship drought - FOX Sports NEW!


Flyers turn to winner Vigneault to snap championship drought

Grizzlies' Anderson undergoes surgery on right shoulder - FOX Sports NEW!


Memphis Grizzlies forward Kyle Anderson undergoes thoracic outlet decompression surgery on his right shoulder
Technology News

Update: Facebook passwords for hundreds of millions of users were expo... - PC World 4 hours ago


Facebook confirmed Thursday that hundreds of millions of user passwords were being stored in a "readable format" within its servers, accessible to internal Facebook employees -- including millions more Instagram users than previously thought. Affected users will be notified, Facebook said, so they can change those passwords.Interestingly, Facebook downplayed and confirmed the problem in the same post, filed in late March, after researcher Brian Krebs issued his own report.  Facebook's Pedro Canahuati, vice president of engineering for security and privacy, initially referred to "some" user passwords that were accessible to Facebook employees. A paragraph later, he revealed that "hundreds of millions of Facebook Lite users, millions of Facebook users, and tens of thousands of Instagram users" would be notified.To read this article in full, please click here

Add 200GB of space to your phone or Nintendo Switch for just $25 at Am... - PC World 9 hours ago


No matter whether it's on your phone, tablet, PC, or Nintendo Switch, running out of space always sucks, especially if it means deleting games and files. But today you can solve that problem once and for all. Amazon is selling a 200GB SanDisk Ultra microSDXC card for an all-time-low of just $25, a 34 percent savings on its $38 list price.This card packs a lot of space in a small package. With read speeds up to 100MB/s and speed ratings of UHS Speed Class U1 and Speed Class 10, this card can handle full HD video, while an A1 rating provides faster app performance. And once the card contains all your important files, it will keep them safe, with shock-, temperature-, water-, and X-ray- proofing. It will work with any Android phone that has a microSD slot as well as the Nintendo Switch and other devices, including cameras and some PCs.We haven't tried this microSDXC ourselves, but it's a big hit on Amazon, with 4.5 stars out of 5 across more than 15,000 user reviews.[Today's deal: 200GB SanDisk Ultra microSDXC card for $25 on AmazonRemove non-product link]To read this article in full, please click here

The Full Nerd ep. 91: PlayStation 5 vs. gaming PCs, Acer's ConceptD de... - PC World 9 hours ago


In this episode of The Full Nerd, Gordon Mah Ung, Brad Chacos,  Adam Patrick Murray and special guest Melissa Riofrio discuss some of the hottest computer news of the past week.The gang breaks down how early PlayStation 5 specs compare against gaming PCs, dives deep into Acer's big, beautiful, and creator-focused ConceptD desktops, and touches on general case design philosophies. And of course, we answer plenty of questions from live viewers and Full Nerd Discord chat members.To read this article in full, please click here

Pay what you want for this Java course bundle - PC World 9 hours ago


Java is among the easiest programming languages to learn, making it perfect for those just starting out. And, now virtually anyone can become an expert with The Java Master Class Bundle, offered for a fraction of its normal $960 value.The Java Master Class Bundle includes ten courses that introduce students to the Java coding language. They'll learn the syntax, discover how to program applications, and even earn valuable certificates for each course completed. And, since it's a Pay What You Want offer, they could get it for an amazingly low price. But exactly how low is up to each individual to decide.To read this article in full, please click here

The smarter, better Ring Video Doorbell Pro is $50 off and comes with ... - PC World 10 hours ago


Amazon's got an unstoppable deal right now for a smart doorbell: The Ring Video Doorbell Pro is on sale for $199. That's the usual $50 discount we've seen before on this item, but on top of that, Amazon's throwing in a free Echo Dot. The third-generation Echo Dot is usually $50 (albeit currently on sale for $40), but it's not clear if you get the second or third generation mini speaker with this deal.The Ring Video Doorbell Pro features 1080p video capture with infrared for nighttime vision. It connects to your Wi-Fi via 802.11b/g/n and you can check-in remotely to see who's at your door. The Pro also works with Amazon's Alexa digital assistant, which allows you to use the smart speaker for two-way talk with whoever's at your door.To read this article in full, please click here
US News

Trial set for woman charged in students' bus stop deaths - Fox News NEW!


A judge has set a trial date for a northern Indiana woman accused of striking and killing three children with a pickup truck as they crossed a highway to board a school bus.

Veterans to return to Normandy for first time for 75th anniversary of ... - Fox News NEW!


As the 75th anniversary of D-Day approaches, organizations like Forever Young, help ensure that the Greatest Generation is never forgotten. The group is sending more than a dozen veterans World War II to France for the 75th anniversary of D-Day in June to revisit the place where they gave up so much.

Rabbis: 'Not kosher' to patron grocery store during strike - Fox News NEW!


As thousands of Stop & Shop workers remain on strike in New England, some Jewish families are preparing for Passover without the region's largest supermarket chain, which has deep roots in the local Jewish community.

Drive for 3 burned African American churches tops $1.8M goal - Fox News NEW!


A crowdfunding drive to help rebuild three African American churches gutted by arson fires in Louisiana has surpassed its original $1.8 million goal.

Was Trump trying to silence Cohen? Mueller wasn't sure - Fox News NEW!


Days after the FBI raided Michael Cohen's home and office last year, President Donald Trump called his longtime fixer and urged him to "stay strong" and "hang in there" in the face of the intensifying investigation.
World News

Monitor: IS claims to have set up its own Africa province - Fox News NEW!


A group that monitors jihadist websites says the Islamic State extremist group is claiming to have established a province in central Africa.

Putin envoy in Caracas rejects US revival of Monroe Doctrine - Fox News NEW!


As Venezuela's reliance on Russia grows amid the country's unfolding crisis, Vladimir Putin's point man in Caracas is pushing back on the U.S. revival of a doctrine used for generations to justify military interventions in the region.

Nigeria tribunal bans high court's chief justice from office - Fox News NEW!


A tribunal in Nigeria has ordered the country's chief justice removed from the bench and banned him from holding public office for 10 years.

Brazil police arrest author of American missionary's murder - Fox News NEW!


Police in Brazil have again arrested a farmer convicted of ordering the 2005 assassination of American missionary Dorothy Stang.

3 climbers presumed dead after Banff avalanche - Fox News NEW!


Outdoor apparel company The North Face says three members of its Global Athlete Team are presumed dead after an avalanche in Alberta's Banff National Park.