Advertisement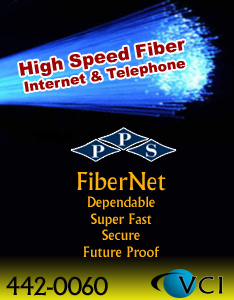 Current Weather Conditions in PADUCAH, KY - Updated Aug 17 12:15 PM

Sunny
83° F
(28° C)

| | |
| --- | --- |
| Wind: | Northeast at 6 mph |
| Pressure: | 30.05 inches |
| Humidity: | 50% |
| Dewpoint: | 63° F (17° C) |
| Notes: | |
5 Day Forecast for PADUCAH, KY - Updated Aug 17 12:15 PM
Today
Aug 17
Thu
Aug 18
Fri
Aug 19
Sat
Aug 20
Sun
Aug 21
Ptcldy

Sunny

Sunny

Ptcldy

Ptcldy

Precip
Temp
00%
82°F
00%
64°F
00%
84°F
00%
65°F
20%
85°F
20%
67°F
10%
87°F
30%
69°F
40%
85°F
Precip
Temp
Most Popular News Headlines

Rep. Liz Cheney, fresh off Wyoming primary loss, says she's considerin... - USA Today 4 hours ago


Rep. Liz Cheney, who has emerged as Trump's staunchest Republican critic, told NBC she will decide on a presidential bid "in the coming months."     

Coronavirus Update: Trial finds 100-year old tuberculosis vaccine offe... - Market Watch 3 hours ago


Data from a trial seeking to determine whether multiple injections of a tuberculosis vaccine developed in the 1900s could protect high-risk diabetes patients from COVID produced some positive results, according to a report in Cell Medicine Reports.

Economic Report: Retail sales fall flat, but for a good reason: Cheape... - Market Watch 4 hours ago


Sales at U.S. retailers fell flat in July, but largely because of falling gas prices and fewer purchases of new cars and trucks. Sales were stronger at other retailers such as online stores such as Amazon in a good sign for the economy.

Joe Rogan Invokes 14-Year-Old Daughter in Heated Abortion Debate - TMZ 7 hours ago


Joe Rogan got all fired up while talking about abortion with a conservative media personality -- invoking his teenage daughter to make a point ... which sorta had the guy stumped. Seth Dillon -- who runs The Babylon Bee, a right-leaning satire site…

Ironman Athlete Dead At 44 After Horrifying Bicycle Crash - TMZ 6 hours ago


Ironman athlete Brian Kozera -- who was also a police officer and cancer survivor -- has tragically died at 44 years old ... after he was involved in a terrifying bicycle crash while he was training for an upcoming competition. Kozera -- a 16-year…
Entertainment News

Woman Files Docs to Get Chris Brown Houston Show Canceled, Judge Denie... - TMZ 6 hours ago


Chris Brown and Lil Baby's show was at risk, though only for a short period of time, of getting canceled ... but a judge has decided the show will go on. Ms. LaJuan Bailey, through her real estate company, filed legal docs asking the court to step…

Bruce Willis' Daughters Settle 'Die Hard' Christmas Movie Debate - TMZ 6 hours ago


An age-old debate about Bruce Willis' signature film seems to have finally been resolved once and for all by his own flesh and blood -- and yes, Santa's coming to town! We got Rumer and Scout Willis Tuesday in Beverly Hills, and while they seemed…

The Chainsmokers' Drew Says T.I. Punched Him In The Face After He Kiss... - TMZ 6 hours ago


T.I. allegedly punched The Chainsmokers' member Andrew "Drew" Taggart in the face after a wild night in the club … which allegedly included an unsolicited kiss on the cheek. Drew and his fellow Chainsmokers' DJ Alexander "Alex" Pall posted their…

Ironman Athlete Dead At 44 After Horrifying Bicycle Crash - TMZ 6 hours ago


Ironman athlete Brian Kozera -- who was also a police officer and cancer survivor -- has tragically died at 44 years old ... after he was involved in a terrifying bicycle crash while he was training for an upcoming competition. Kozera -- a 16-year…

Aqib Talib Incited Brawl Before Fatal Shooting At Youth Game, Witness ... - TMZ 7 hours ago


Multiple eyewitnesses claim Aqib Talib sparked the altercation that ended with a man being shot dead by the former NFL star's brother during a youth football game, according to The Blaze. "Aqib incited the whole uproar," an opposing coach told…
Financial News

Earnings Results: Target stock falls after big profit miss, but most o... - Market Watch 2 hours ago


Shares of Target Corp. took a hit Wednesday, after the discount retailer reported a big fiscal second-quarter profit miss, as excess inventory continued to present a big challenge to results, while revenue managed to top expectations.

: Whistleblowers accuse FDIC of stifling crypto companies' access to... - Market Watch 2 hours ago


Sen. Pat Toomey requests information from regulators on possible overreach

Key Words: Liz Cheney 'thinking about' running for president after... - Market Watch 2 hours ago


Rep. Cheney lost her Wyoming GOP primary on Tuesday to the Trump-backed Harriet Hageman

Market Snapshot: Dow falls 200 points as stocks pull back from nearly ... - Market Watch 2 hours ago


U.S. stock indexes fall back from recent highs Wednesday as bulls hold their fire ahead of the release of the minutes of the Federal Reserve's last policy meeting later in the session while digesting July retail sales data.

The Ratings Game: Why Apple is among this analyst's 'top picks' - Market Watch 2 hours ago


Technology hardware shares tend to outperform in weaker economic environments, according to Credit Suisse analyst Shannon Cross, and that's one reason she dubbed Apple Inc.'s stock one of her "top picks."
Regional News

Marshall County Judge Executive Kevin Neal gives no indication to who ... - WPSD NEW!


Marshall County Sheriff Eddie McGuire will stay in office until the end of September, as Kevin Neal still hasn't appointed Sheriff-elect Matt Hilbrecht to the position.

West Nile virus detected in mosquitoes in Jackson County, Illinois - WPSD NEW!


The Jackson County Health Department says routine testing identified the first batch of West Nile-positive mosquitoes of 2022 in the county. The mosquitoes were collected near Murphysboro on Aug. 16.

Man found dead at factory in Calvert City - WPSD NEW!


Click for details...

Kansas announces concert in Marion, Illinois - WPSD NEW!


Click for details...

Judges appointed to fulfil Jameson's duties during suspension - WPSD NEW!


We've learned the names of the judges appointed to take over for 42nd Judicial Circuit Court Judge Jamie Jameson.
Science News

Voyager, NASA's Longest-Lived Mission, Logs 45 Years in Space - NASA 3 hours ago


Portal origin URL: Voyager, NASA's Longest-Lived Mission, Logs 45 Years in SpacePortal origin nid: 482128Published: Wednesday, August 17, 2022 - 10:31Featured (stick to top of list): noPortal text teaser: Launched in 1977, the twin Voyager probes are NASA's longest-operating mission and the only spacecraft ever to explore interstellar space.Portal image: Engineers preparing the Voyager 2 spacecraft

Toward Greater Diversity in Earth Sciences: NASA's Student Airborne ... - NASA NEW!


Portal origin URL: Toward Greater Diversity in Earth Sciences: NASA's Student Airborne Science Activation Program Portal origin nid: 482038Published: Tuesday, August 16, 2022 - 18:30Featured (stick to top of list): noPortal text teaser: NASA's Student Airborne Science Activation (SaSa) program aims to provide an authentic research experience in atmospheric science and increase ethnic and racial diversity among geoscientists.Portal image: Six college students wearing light blue t-shirts with NASA logo pose taking a selfie in front of NASA's P-3 research aircraft

How did Black Holes Shape the Cosmos? Fast, Low-noise X-ray Sensors Ma... - NASA 15 hours ago


PROJECTExtremely Low-noise, High Frame-rate X-ray Image Sensors for Strategic Astrophysics MissionsSNAPSHOTNew imaging technology will help enable future large X-ray telescopes to trace the origin and growth of black holes and the ways they've shaped the cosmos.Advanced X-ray sensors are fabricated at MIT Lincoln Laboratory's Microelectronics Laboratory, which is equipped with the full suite of semiconductor processing equipment needed to build X-ray sensors. Left: a technician loads a reticle (a kind of optical blueprint) into the 193-nm lithography tool used in the sensor production process. Right:  200-mm (8-inch) diameter silicon wafers entering a furnace. (Image credit: MIT Lincoln Laboratory)How did our universe of galaxies and stars come to look as it does? NASA's Great Observatories, including the Chandra X-ray Observatory and the Hubble Space Telescope, have revealed that the interplay between galaxies and the enormous black holes they host is key to answering this question, but precisely how this interaction works remains a mystery. For example, how did black holes a billion times the mass of the Sun grow so soon after the big bang? How do black holes grow in apparent lockstep with their host galaxies? How do black holes control star formation over distances many billion times their own size? Just as the current Great Observatories were instrumental in raising these questions, a new generation of facilities—including X-ray telescopes with much larger collecting areas and much faster and more sensitive imaging sensors—is needed to answer them.  NASA has been developing technologies to enable these advances for the past decade.The deepest X-ray image ever produced, obtained by NASA's Chandra X-ray Observatory. The central region of the image contains the highest concentration of black holes ever seen. Chandra and Hubble images of this region of the sky, now known as the Chandra Deep Field—South, have revolutionized our understanding of black hole growth in the early Universe. Next-generation X-ray observatories will probe even more deeply into the early Universe. (Image credit: NASA/Chandra X-ray Center/Penn State/B. Luo et al.)X-rays are emitted by almost all objects in the cosmos—from planets and stars to galaxies and the giant black holes they host. X-ray astronomy is especially important for understanding the latter since the matter closest to a black hole is a powerful source of X-rays. X-ray photons carry a thousand times as much energy as photons of ordinary light we can see, so specially developed X-ray sensors are needed to record them.  These sensors can not only sense X-ray photons but also measure their energies (analogous to the colors of visible light).Next-generation X-ray telescopes will collect photons 10-30 times faster than those operating in space now. To take full advantage of this capability, the sensors on these observatories must at a minimum be able to record and process individual photons at correspondingly faster rates. Even faster sensors are desirable since they would yield a clearer picture of X-ray sources changing over time. Moreover, the new observatories need to characterize fainter and more distant cosmic X-ray sources than any we have yet observed. Photons from these sources will appear to have correspondingly lower energies (analogous to redder colors), owing to the expansion of the universe, so detecting and measuring the energies of these photons requires sensors with exquisite sensitivity and very low internal noise. Finally, these advanced capabilities must meet the stringent constraints on size, mass, and power consumption imposed on spaceflight instrumentation.To meet these challenges, a team of researchers at the Massachusetts Institute of Technology (MIT) Kavli Institute (MKI) for Astrophysics and Space Research, MIT Lincoln Laboratory, and the Stanford University Kavli Institute of Particle Astrophysics and Cosmology is leveraging almost forty years of NASA investment in development and operation of X-ray sensitive charge-coupled devices, and applying the latest developments in micro-fabrication and microelectronics technologies to obtain the required performance gains. Their goals are to increase sensor speed by a factor of 100 and reduce noise by a factor of three while maintaining power consumption at roughly the same level required by current technology.​Left: Michelle Gabutti and Andrew Malonis checking the installation of a prototype X-ray sensor in a vacuum test fixture at the MIT Kavli Institute. Right: Tanmoy Chattopadhyay testing an advanced sensor amplifier at Stanford University. (Image credits: Left: G. Furesz, MIT Kavli Institute for Astrophysics and Space Research; Right: L. A. White, Kavli Institute for Particle Astrophysics & Cosmology, Stanford University)Three technical innovations put these goals within reach. First, new sensor amplifier structures that operate with low noise at much higher speed than those on Chandra have been demonstrated in the laboratory, and architectures with potential for even lower noise are being tested. Second, advances in the processes used to build X-ray sensors permit lower operating voltages and thus enable lower-power operation. Finally, the team is developing application-specific integrated circuitry (ASIC) to provide fast, low-noise, analog signal processing tailored to the sensor amplifier characteristics using a fraction of the power required by discrete processing electronics.Researchers at MKI have tested prototype sensors designed and fabricated at MIT Lincoln Laboratory that demonstrate noise levels better than the X-ray sensors on Chandra (less than 3 electrons in each image pixel)—all while operating 20 times faster and with no increase in power per unit detector area. The team's Stanford members have designed an 8-channel ASIC with a projected noise contribution of just over 1 electron per pixel and per-channel data rates up to 5 million pixels per second. By combining these developments, it becomes feasible to design and build X-ray sensors capable of high-speed, low-noise imaging at rates 100 times faster than Chandra's. An advanced X-ray image sensor (dark brown rectangle, surrounded by a gold frame) mounted on a test circuit board (green). The 2 Megapixel sensor features eight output ports. The eight-channel ASIC can be mounted on the board mid-way along the right edge of the sensor. (Image credit: MIT Lincoln Laboratory)According to Dr. Bautz, "We have been privileged to work with the NASA SMD Astrophysics Division and MIT Lincoln Laboratory to develop and deploy imaging technology for a number of successful astrophysics missions, and to have participated in scientific research those missions have enabled.  This project may be our most ambitious sensor development yet, and we're excited to help realize even more ambitious X-ray missions."NASA's Astrophysics Division has been investing in fast X-ray imaging sensor development since the mid-2000s. The technologies described here are under consideration for a future X-ray probe and a subsequent flagship X-ray Observatory, and potentially other future missions.PROJECT LEADSDr. Marshall Bautz, MIT Kavli Institute (Principal Investigator); Dr. Christopher Leitz, MIT Lincoln Laboratory (lead Co-Investigator); Prof. Steven Allen, Stanford University (lead Co-Investigator). SPONSORING ORGANIZATIONSNASA Astrophysics Division Strategic Astrophysics Technology (SAT) Program, with additional support from the MIT Kavli Institute for Astrophysics and Space Research, the Stanford Kavli Institute for Particle Astrophysics and Cosmology, and The Under Secretary of Defense for Research and Engineering.Read more Technology HighlightsMaster Image:

What is NASA's GeneLab? - NASA NEW!


Portal origin URL: What is NASA's GeneLab?Portal origin nid: 482039Published: Monday, August 15, 2022 - 19:06Featured (stick to top of list): noPortal text teaser: With GeneLab, NASA's open repository for space biology data, anyone – from students to specialists – can explore and make discoveries about ways life from Earth is affected by the conditions of space.Portal image: Two scientists seated at microscopes looking through the eye pieces

NASA Science Leadership to Hold Town Hall Meeting - NASA NEW!


Portal origin URL: NASA Science Leadership to Hold Town Hall MeetingPortal origin nid: 482060Published: Monday, August 15, 2022 - 14:38Featured (stick to top of list): noPortal text teaser: NASA will hold a community town hall meeting with Associate Administrator for Science Thomas H. Zurbuchen and his leadership team at 12:30 p.m. EDT Wednesday, Aug. 17.Portal image: NASA logo
Sports News

Venus receives wild-card entry for US Open - ESPN News 5 hours ago


Venus Williams received a wild-card entry into the US Open by the USTA on Wednesday.

Rangers fire president Daniels after 17 seasons - ESPN News 5 hours ago


The Texas Rangers have fired president of baseball operations Jon Daniels on Wednesday, effective immediately, it was announced.

CMC involved in Panthers-Pats practice scuffle - ESPN News 5 hours ago


Panthers star running back Christian McCaffrey was involved in a scuffle Wednesday during a joint practice with the Patriots that left a fan injured.

Can Martina Jindrova hand Kayla Harrison her first loss? - ESPN News 6 hours ago


Ian Parker breaks down the final playoffs event of the 2022 PFL season.

Cousins cleared for work after COVID absence - ESPN News 6 hours ago


Kirk Cousins is expected to fill his normal role with the Vikings' first-team offense after returning from a five-day absence due to a positive test for COVID-19.
Technology News

Nebraska teen and mother facing charges in abortion-related case that ... - CNN 6 hours ago


A Nebraska mother and her 18-year-old daughter are facing multiple charges in a case that involved police obtaining Facebook messages between the two that authorities allege show evidence of an illegal self-managed medication abortion, as well as a plan to hide the remains.

Twitter activates election policy enforcement for US midterms - CNN 6 hours ago


Twitter will now label and demote misinformation about the upcoming US elections, such as false claims about how to cast a ballot or the outcomes of a race, as part of a broader set of content enforcement policies it's activating ahead of the midterms, the company said Thursday.

Meta testing expanded encryption features amid renewed scrutiny of mes... - CNN 6 hours ago


Meta on Thursday said it is testing expanded encryption features for Messenger and Instagram, days after the company came under scrutiny for providing messages to police in an abortion-related case.

American Airlines agrees to purchase 20 supersonic jets - CNN 6 hours ago


American Airlines is placing a bet on a future in which supersonic jets might return to the skies, shuttling passengers on some routes at speeds roughly twice as fast as current commercial aircraft.

It's like Airbnb but for renting your pool to strangers. Things don't ... - CNN 6 hours ago


Chris, a homeowner in Des Moines, was surprised when a woman he didn't know recently pulled into his driveway and asked if he could move his vehicles. She believed she had booked his pool for the night after someone had wrongfully listed it on a platform devoted to renting out private swimming pools. Within minutes of her showing up, he said, a few other cars arrived.
US News

Liz Cheney weighs 2024 presidential run after Wyoming loss; Murkowski ... - USA Today 1 hour ago


Murkowski and Palin both moved to the general election in Alaska, which now uses ranked-choice voting to pick its Congress members.     

Limited public transit keeps some college students from graduating. He... - USA Today 2 hours ago


As students return to college, some without cars are dependent on inconsistent public transit to get to class. That could be hurting their education.     

Pence would consider testifying before Jan. 6 panel if invited - CNN 2 hours ago


Former Vice President Mike Pence said Wednesday that he would consider testifying before the House select committee investigating the January 6, 2021, attack on the US Capitol if he were invited.

The seeds of Rep. Cheney's resounding defeat were planted long before ... - CNN 2 hours ago


Full results: Wyoming, Alaska | Timeline: Cheney's career | Photos

Is one day enough at Disneyland? No, and here's why Disney fans may wa... - USA Today 2 hours ago


I spent 13 hours at Disneyland, and it wasn't nearly long enough.     
World News

Scottish local authorities come under fire for appointing man as 'peri... - CNN 1 hour ago


Local authorities in Scotland have come in for criticism after they appointed a man to the role of period dignity officer, responsible for coordinating the region's response to a new law that makes menstrual products free to access in the country.

Syria denies holding Austin Tice, journalist missing for 10 years, aft... - CNN 5 hours ago


The Syrian government on Wednesday denied it is holding or has any information on the whereabouts of Austin Tice, an American journalist who vanished a decade ago while reporting on the Middle Eastern nation's civil war.

North Korea fires two cruise missiles toward sea off its west coast, S... - CNN 10 hours ago


North Korea fired two cruise missiles early Wednesday morning, from the coastal town of Onchon into waters off its west coast, according to a South Korean Defense Ministry official.

President Yoon wants South Korea to become one of world's top weapons ... - CNN 11 hours ago


South Korea plans to become one of the world's top four weapons suppliers, President Yoon Suk Yeol said Wednesday as he addressed reporters in a speech marking his first 100 days in office.

Analysis: Are talks over detained Americans slowing the fight for demo... - CNN NEW!


A growing number of US citizens are being detained in Venezuela -- and though exactly how many is unknown, the detentions could give authoritarian leader Nicolas Maduro leverage in frosty relations with Washington.



e-Tel, LLC
1515 Broadway Paducah, KY 42001
270-442-0060 / 800-755-1239
© 1995 - 2022 e-tel, LLC. All Rights Reserved.